Sigh.
Okay.
It's crazy for me to have been disappointed by block 5, right? I mean, I'm sure there was absolutely nothing in the rules Moda gave their designers saying their blocks had to be new and original. And I'm guessing if I looked through the first three Blockheads sessions, I'd find some other more traditional blocks.
But, Churn Dash? Really?
Don't get me wrong, there are some really neat things that can be done with Churn Dash. It makes a fun quilt. I've also seen quite a few variations on it that are clever. This one's my favorite: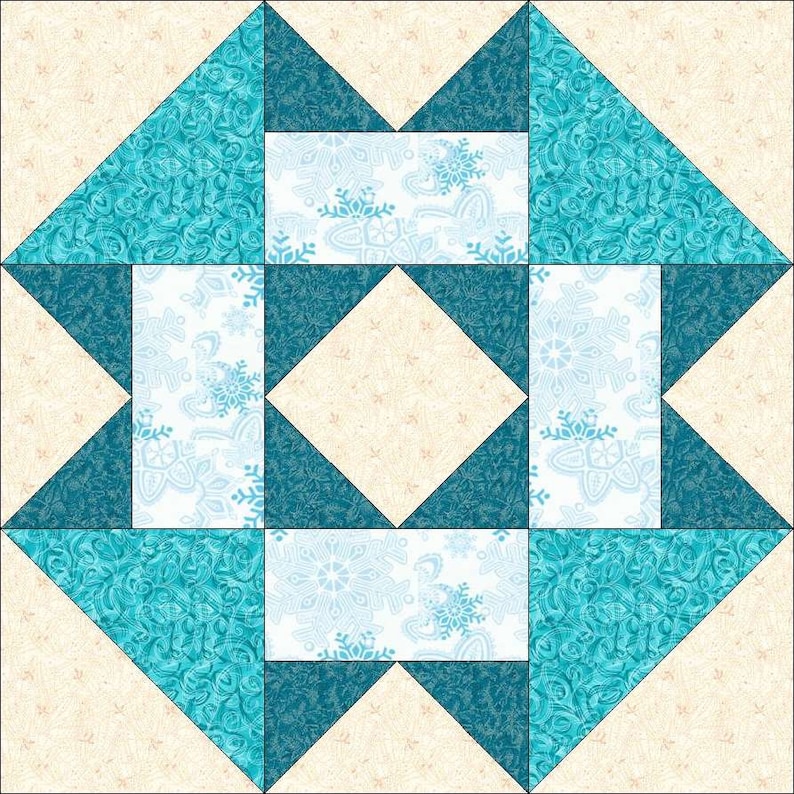 But I can't do this one. I can't do most of the variations because 1) I'm using only three colors, and/or 2) I'm getting extremely low on fabric.
Because this is the final block of my first color set, y'all!
That's right, I'm almost done with eye-bleedingly bright. Every block after this one will be a mellower shade. Eventually, they'll be almost white. I'll probably be irritated again once I hit that point. They probably won't photograph well. But for now, I'm excited for my eyeballs to stop twitching every time I pull the fabric out.
Because of this, I couldn't do much modification. But I simply couldn't bring myself to do a basic Churn Dash. It didn't feel right. And when in doubt, goose it up, right?
So, okay, I didn't take any pictures of the crafting process this time. It wasn't anything to do with my Churn Dash hatred, I promise. This was also the last thing I sewed at the Airbnb, and I had my other project I was working on. In the chaos of finishing everything up and getting packed as I went, I forgot to photograph. But it came out pretty good:
Not gonna lie, that goose diamond hits the spot.
Also, just putting it out there, but at the beginning of this quilt, I wasn't sure if my plan to use three fat quarters per six blocks was going to work. I wasn't sure if I'd be able to get that many blocks out of the fat quarters. This looks pretty promising now, right? I mean, there we are, the sixth square finished out of the first set of fat quarters. I'm in the clear, right?
Wrong.
That's all the fabric I have left. If it looks like a lot, this is my 12″x18″ cutting and pressing mat. That manufacturer's seam is half an inch thick. The pink squares in the corner are under 2″. It would be impossible for me to get another block out of this, and that does not comfort me going forward.
Cross your fingers for me, y'all. This whole dang project is gonna be a stress.